CHIANG MAI FLOWER FESTIVAL

Northern Thailand is noted for its rich variety of flowering plants, particularly temperate-zone specimens which come into bloom during the cool months.

Spectacular flower floats are the highlight of the festival which features flower and handicraft displays & a beauty contest.

Chiang Mai known as the city of Thailand's North Rose will be flourished with all kinds of blooms and buds for its residents and visitors to delight in. At the time of the festival, more than 3,000 species of orchid will be in bloom and nearly 1,000 will be on display.
Main events will feature the parade of marching bands and floats of flowers to Buakhaad City Park. The floats will be meticulously decorated with many kinds of local flowers and classic patterns relating to Buddhism, Hindu gods and scenes from Ramayana--the Hindu classic. Along side with the floats are the flower shows, exhibitions, a flower contest and a beauty pageant, Miss Flowerbloom. Contestants of the pageant will dress in traditional northern costumes.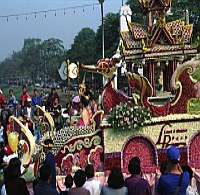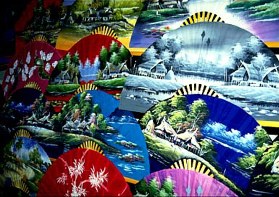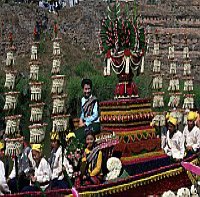 12 days BUAK HAT PARK FLOWER FESTIVAL


Includes Bangkok, Mae Hong Song & Chiang Mai.

Visit the Anusarn night market, Lampoon, cottage industries, the famous Padong Karen long neck Hilltribe, the ancient city of Ayutthaya, and the Buak Hat Park flower spectacular.

See beautiful mountaIn scenery, Bangkok canals and temples, colourful processions, floral displays, magnificent Thai orchids, Mae Sa Valley Orchid Farm & Botanical Gardens.

Enjoy a relaxing river cruise, rickshaw ride and a traditional Thai massage.

AUD$3499 pp twn sh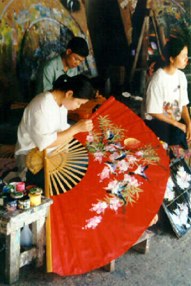 USD 1640 pp twn sh ex Bangkok 10 days



Festivals are an essential part of Thai life. They allow the visitor a valuable opportunity to gain insight into the various aspects of Thai culture.