pbtms world tours travel boutique
|
home

SPECIAL OFFERS


WATCH THIS SPACE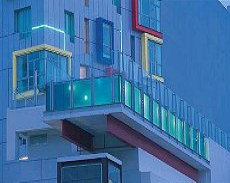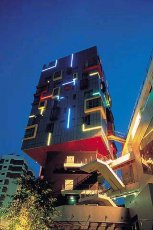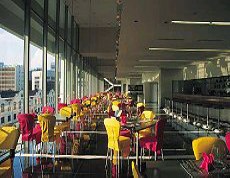 Welcome to Singapore's first 'H.I.P. Hotel', a new classification of hotels in the industry. This 'Highly Individual Property' features distinctive award-winning post-modern architecture and colourful interiors. The creative environment inspires you to enjoy the ease and excitement of a truly unique designer hotel.
Each room is equipped with a SMART panel that allows guests to create their preferred surroundings. Free broadband access to the Internet is available in each room as well as in The Restaurant.
The Gallery is located in the trendy Robertson Quay entertainment district, perched on the bank of the famous Singapore River - a delightful waterfront experience.
6 days ex Sydney/ Mel flying Emirates (one of the worlds best airlines) or Gulf Air, 5 nights of Shopping paradise pleasure experiencing one of Singapores newest and unique hotels.
from $1278 pp twn sh
For Singapore Air flights add $180 pp, British Airways/ Qantas flights add $150 pp
Travelling from countires other than australia - check our discount airfares to Singapore

From time to time we join mainstream travel promotion and offer special island and city packages.
However, don't look for cheap prices offering budget style accommodation. PBTMS include only first class hotels and resorts, in selected locations only.
Holiday Inn Hotels: Official Site
World wide reservation system
Should you require information on a city or destination contact PBTMS via email: