KHON KAEN SILK FAIR
I-SAN ADVENTURE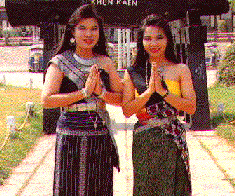 The 7 day Silk Festival and Phuk Siao is held during late November/early December each year. Celebrating the traditional cultivation of mulberry trees, which feed silk worms and provide silk thread for weaving. This is a colourful event adding to an already impressive list of exciting attractions in the city.
Khon Kaen is located in the Northeast region of I-San, some 449 km from Bangkok in an area world reknown for its beautfiul silk cloth.
Khon Kaen National Museum contains artifacts and objects excavated from the surrounding archaeological sites - the noted Ban Chiang included. Special emphasis is on prehistoric findings, pieces from the Dvaravati and LopBuri periods as well as other major periods in Thai history.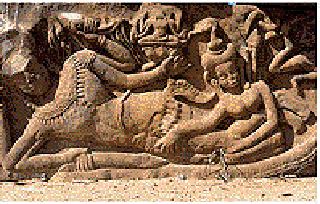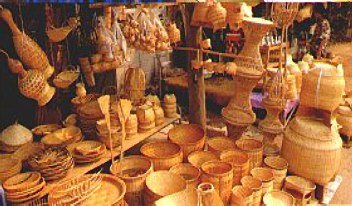 The nearby Phu Wiang National Park is rich in flora and fauna with beautiful waterfalls and dinosaur remains.
11 day I-SAN ADVENTURE including the Khon Kaen Silk Festival visiting Ayutthaya, Khai Yai National Park, Korat, Phimai, Khon Kaen, Udon Thaini
AUD$3499
pp twn sh ex Australia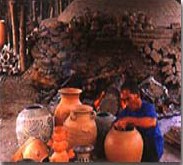 AUD$2290 pp twn sh ex Bangkok
Archaeological finds show that silk production in Isan may even pre-date production in China and has been a local handicraft for well over 4,000 years. The distinctive Thai silk is a heavier, more lustrous fabric than the light silks of China due to the special silkworm raised in Thailand. The Thai silk fabric is excellent for jackets, dresses and furnishings.
Mulberry bushes, producing the leaves on which silk worms feed, is grown throughout the area and provide the basis for farm production of traditional silk. Some of the best silks are produced in Chaiyaphum province, where silk can be purchased in the city at half the price for which the same silk is sold in Bangkok.
Ban Khwao is renowned for its high quality and elaborately patterned hand-woven silk, provides the opportunity to see silk production from the essential mulberry cultivation through to dying and weaving.
In Phu Khieo district to the north, a women's group has established the Pha Khit Products Centre to sell the silk and cotton fabric and goods which they produce.