THAI COOKING LESSONS

Many of the ingredients used in Thai cooking carry medicinal benefits with herbs containing the properties that constitute the four elements- Earth, Water, Wind and Fire.
The condiments found in Thai cuisine integrate all taste sensations: sour and salty, sweet and savoury, hot and spicy.
Many ingredients like chillies, ginger, lemongrass, bergamot and lime leaves are recognised for their ability to stimulate the digestive system as well as for their distinctive taste.
ADDING SPICE TO YOUR HOLIDAY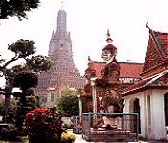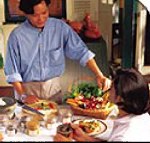 deluxe thai cooking package Choice of Bangkok, Phuket, Samui, Chiang Mai
9 day fully inclusive deluxe learning experience from AUD$2990 pp twn sh
USD 1290 pp twn sh ex BANGKOK 7 days

9 day basic cooking package from AUD$1950 pp twn sh