PBTMS World Tours
home
FOR TRAVEL BOOKINGS AND DETAILS OF INDOCHINA HOTELS & TOURS
CLICK HERE

VIETNAM

Reunification Images

13 days all inclusive

AROUND VIETNAM CLASSIC

from AUD$4850 pp twn sh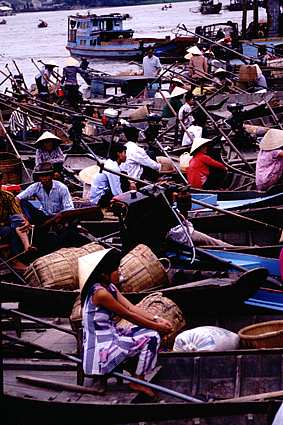 VIETNAM. The name conjures images of war, fiery people, lush cool mountains, endless rice fields, the mighty Mekong and Red Rivers and a bustling city life.

The historical and socio-political aspects of life make travelling an unforgettable and sometimes moving experience.
Cholon is the Chinatown of Ho Chi Minh City, a warren of streets which bustle with activity from the break of dawn. At Halong Bay, over 3000 limestone islands rise from the clear emerald water, some having beautiful grottos weathered inside and fashioned into evocative shapes by tropical storms.
Discover the magic of HANOI

10 day all inclusive introduction from AUD$2990 pp twn sh.
Includes 2 day Halong Bay excursion.
Indulge in the memorable sights of


HO CHI MINH CITY (SAIGON)
10 day all inclusive package from AUD$2990 pp twn sh.
PBTMS all inclusive adventures in Vietnam, embrace the culture, landscape of the country and its amazing history.
ALL TOURS TO NORTH VIETNAM INCLUDE A VISIT TO THE HANOI WATER PUPPET SHOW.


Water puppetry is a very old artistic creation of the inhabitants of the Red River Delta and is unique to Vietnam.
The puppets are sometimes animals such as dragons, tortoises, phoenixes and unicorns and they may be fairies, geneirs, Buddhas or spirits
During the performance the artists convey the character using various actions and gestures. The audience will immediately know whether the character is kind or wicked, young or old, rich or poor, stupid or scholarly. It takes years to become an expert as the manipulatory mechanisms are extremely complicated.
15 day VIETNAM & CAMBODIA CLASSIC TOUR
from AUD$5899 pp twn sh
Visit Hanoi, Halong Bay, Danang, Hue, Ho chi Minh City, Phom Penh, Siem Reap & Bangkok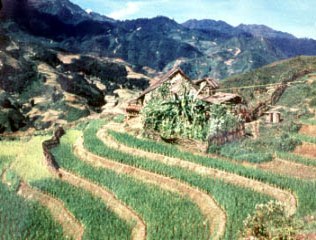 17 day GRAND INDOCHINA ADVENTURE
LAOS, VIETNAM, CAMBODIA