FOR TRAVEL INFORMATION AND BOOKINGS IN SOUTHERN CHINA
CLICK HERE

PBTMS WORLD TOURS
home

SOUTHERN CHINA
More Southern China


The beauty and mystery of SICHUAN, GUANGXI & GUIZHOU provinces.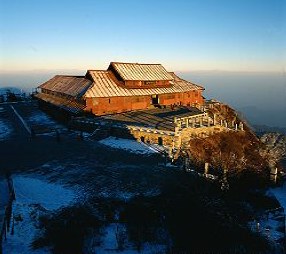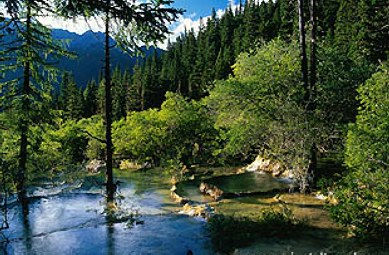 Sichuan Province (Shu for short) is located in southwest China, covering an area of 537,000 square kilometers, and with a population of 94.5 million.
Its eastern part is the Sichuan Basin surrounded by lofty mountains, with 7% territory being plain in the bottom, and the rest hilly land and low hills. Its west area is highland of West Sichuan, and the north area, part of the main body of Qinghai and Tibet plateau, while the south area is northern section of Hengduan Mountain Ranges. Most of the rivers belong to the Yangtze River System. The Jinsha River runs across South Sichuan from southwest to northeast until Yibin and then changes into the name of the Yangtze. The Jaling River, Min River, Tuo River and Wujiang River flow into the Yangtze River from both south and north sides. The Sichuan Basin and West Sichuan have sub-tropical humid and sub-tropical highland climate respectively.
Chengdu is Sichuan's capital. As Sichuan is often refereed as the "Heavenly Kingdom", Chengdu is full of rich cultural heritage. And Chengdu is the administrative and educational center. Compared with Beijing, Chengdu has greener landscapes, overhanging wooden housing in the older parts of town, and a very different kind of atmosphere in the streets. Chengdu created great culture from its fabulous history through its connection to the southwest Silk Road. Chengdu is famous most of all for Sichuan cuisine, most of which is spicy
Qinghai was named after Qinghai Lake, the largest saltwater lake in China. The population of Qinghai is a mixture of cultures, religions, and ethnicity. Just some of the main groups include the Kazaks, the Mongols, and the Hui. Qinghai has a unique mixture of cultures and religions often unlike the rest of China, and even the world. Qinghai is known for its beautiful scenery. Huge grassy plains and the Green Sea enchant visitors around the world. The world's highest highway runs thorough the Qinghai to Lahsa, making Qinghai a special place to visit in china, since there are plenty of roads