ICELAND
THE ULTIMATE NATURE JOURNEY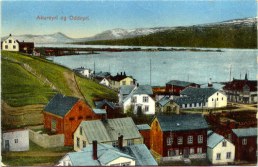 Iceland is young in geological terms, just 20 million years old and one of the most volcanically active spots on earth.
The Mid-Atlantic Ridge runs across Iceland with a belt of volcanic craters, hot springs, steam springs, areas of high temperature activity and earthquakes. Volcanic eruptions are jokingly known as 'tourist eruptions' as they are popular with sightseers.
While the earth has been forged by the volcanic activity and fires beneath the surface, on the surface shape owes its form to glaciers from the ice age, some of which are still in existence.
EUROPE'S GREATEST WILDERNESS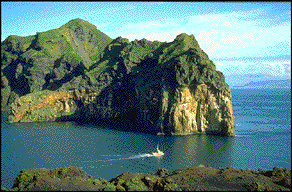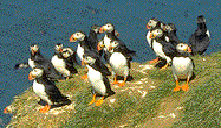 Iceland is 90% ice free with warm summer afternoon temperatures and a winter milder than New York. Europe's second largest island is a fascinating parcel of natural wonders: massive glaciers, dramatic waterfalls, lush fertile valleys, spectacular fjords, picturesque villages, exhilarating wilderness areas, unspoilt national parks, geothermal fields of mud and steam, prolific birdlife (popular breeding ground for the puffin and blue footed boobe), dramatic coastlines and unusual black sand beaches.
18 day all inclusive
AROUND ICELAND DISCOVERY
11 nights in Iceland, 3 in London, Copenhagen or Zurich package from AUD$13800 pp twn sh.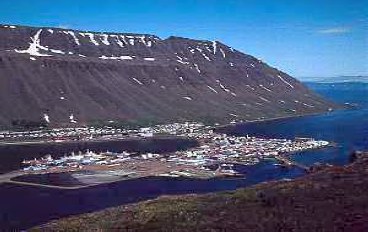 IN THE LAND OF THE TROLLS
Visit Reykjavik, Bordgarfjordur, Snaefellsnes Peninsula, Budir, Stykkisholmur, Breidafjordur, Bjanslaekur, Flokalundur, Isafjordur, Hrutalfordur Bay, Skagalfjordur Peninsula, Akureyri, Husavik, Eglisstadir, Hofn, Skogar and Hveragerdi.
Experience the spectacular: Kaldidalur mountain, Hraunfossar Waterfall, Sturtshellir Lava Cave, Eldborg Crater, Snaefellsjokull Ice Cap, Mr Eyrarfjall, Dynjandi Waterfall, Sugandafjordur Fjord, Isafjodur Fjord, Lake Myvatin, the boiling mud pit of Hverarond, underground hot springs, Jokulsgljufur National Park, the great canyon of Asbyrgi, Dettifoss Water (the largest in Europe), Hornafjordur Fjord, Vatnajokull Icecap, Skaftafell National Park, Svarifoss Waterfall, Skaftafellsjokull Glacier, Eyjafallajokull Ice Cap, Gullfoss Waterfall, Thingvellir National Park, Kirsuvikurbjarg Bird Cliffs and much more......
Cruises include - crossing the scenic Breidafjordur bight which is dotted with hundreds of islands, whale watching in the Artic twilight, the glacial lagoon of Jokulsarlon and the dramatic Reynisdrangar Bird Cliffs.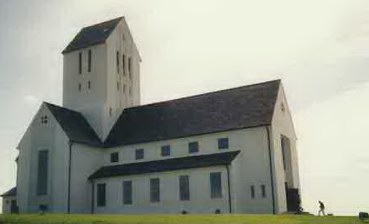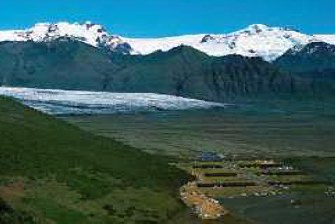 PBTMS can arrange a wide range of tours including a 5 day ICELAND INTRO program ex IRELAND. Why not see Europes two most scenic islands in one tour.
One only departure per year, next departs August 2004.
Tour cost and itinerary subject to alteration.
Parts of the itinerary go 'off the beaten track' in Iceland and weather conditions may effect included sightseeing.

PBTMS World Tours
Different by Design