pbtms world tours travel boutique
home

THAILAND TREKKING A HILLTRIBE ADVENTURE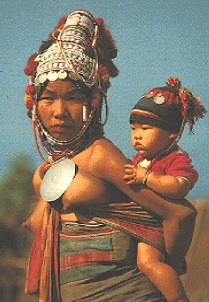 Rafting, Biking, Elephant Safari, Walking

experience the beauty of rural Northern Thailand, exotic hilltribe villages, colourful customs, spicey food, tropical jungle treeking, exhilarating river journeys, spectacular caves and waterfalls, accommodation in atmospheric villages.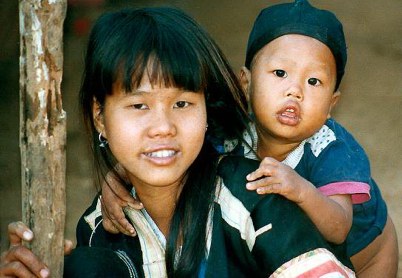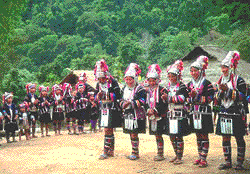 GRAND INTRODUCTORY SOFT NORTHERN THAILAND ADVENTURE

18 day all inclusive from AUD$4890 pp twn sh

Visits Chaing Mai, Chiang, Dao, Thatom, Sop Ruak, Chiang Rai, Golden Triangle, Chiang Saen, Pai, Mae Malai, Baan Pong Kwaw
Visit the remote Akar hiltribe village, Red Lahu Village of Baan Phamon,White Karen, Black Lahu, Coral Cave, Mokfa Waterfall, Tad Mok waterfall, orchid farm, lovely temples and intereting markets
Includes Kok River cruise, elephant excursions to remote jungle villages, Mae Tang River rapids, ox cart ride, mountain biking, mountain trekking
Overnight at Karen Ruan Mit Village, Akar Ban Klang,Red Lahu Village, White Karen Village, Black Lahu Village, Shan Village, Baan Pang Hai Village, Mae Khi Village
Note: many forms of transport are used (local truck, bus, boat, elephant, bicycle) to cross wild country and access remote villages. This interesting journey offers a relative standard of comfort but is by no means luxurious.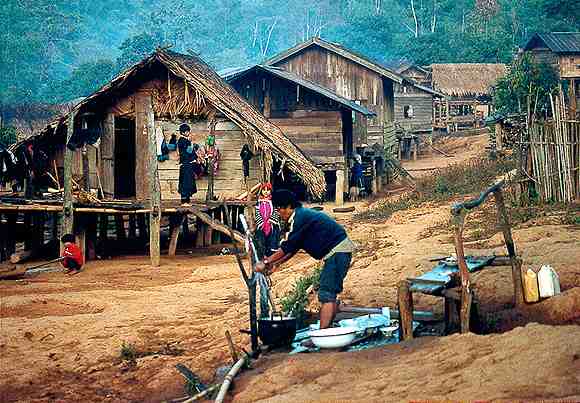 Add an 3 DAY excursion to MAE HONG SON from AUD$690 pp twn sh
includes return economy air from Chiang Mai, first class accom with most meals and sightseeing, transfers, English speaking local guide.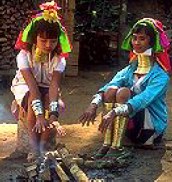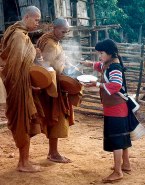 Nestled among the rice paddies, in the hills northwest of Chiang Mai, the Hmong Hilltribe Lodge provides a unique adventurous experience among the natural beauty of Northern Thailand. Each Lodge has been constructed by native craftsmen using local designs and materials to create this resort which harmoniously resides within the natural surroundings of the wooded hills.